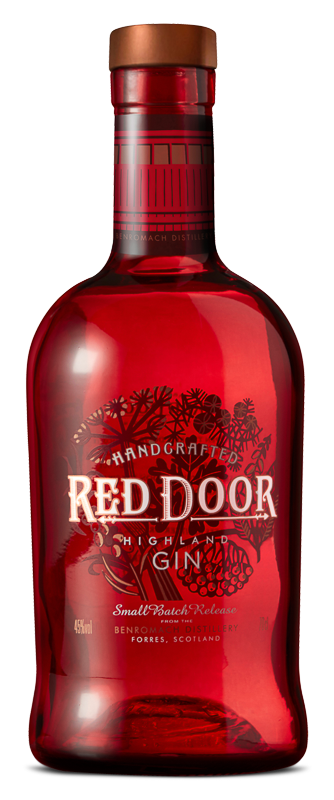 Red Door London Gin
Red Door Gin is a London Dry Gin
vapour-infused with a heart of finest
juniper and unique selection
of locally-inspired botanicals.
Carefully selected for a full-bodied
flavour, Red Door Gin balances five core
gin botanicals with the deliciously
distinctive flavours of three botanicals
inspired by the local landscape.
Beautifully balanced with a sumptuously
smooth mouthfeel, Red Door Gin can be
sipped and savoured neat, or enjoyed
as the base to a sensational gin and tonic.