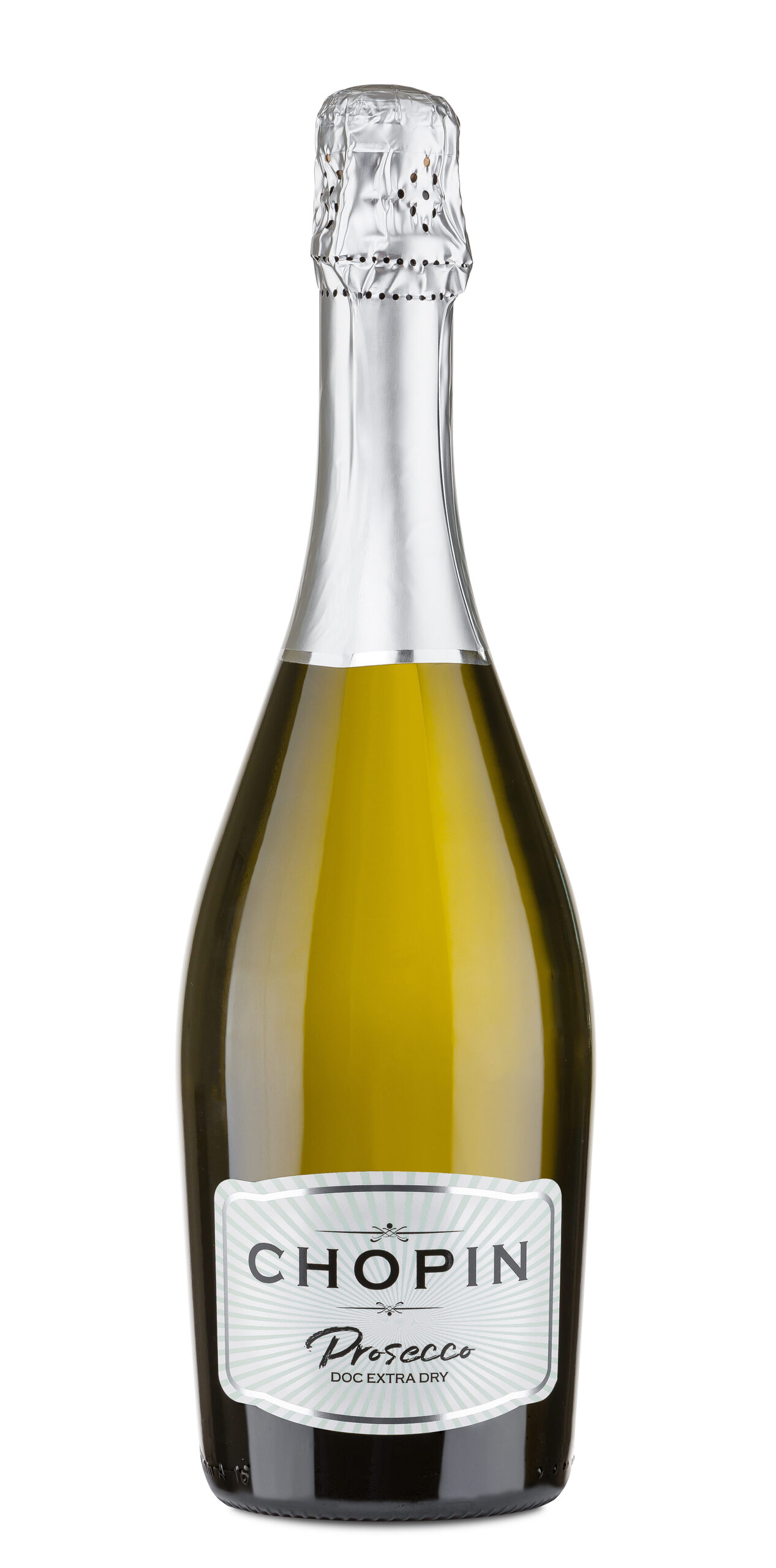 Chopin Prosecco

Extra Dry
Chopin Prosecco was created
in partnership with Vinicola Decordi,
a 100-year-old family-owned vineyard
in the Trentino region of Italy.
Like the Dorda family at the Chopin Vodka
distillery, the Decordi simultaneously work
to highlight the terroir of their region
while preserving traditional winemaking customs.
The result of the collaboration
is Chopin Prosecco D.O.C. Extra Dry,
a remarkably fruity sparkling wine
with notes of apple, pear, and hints of citrus.