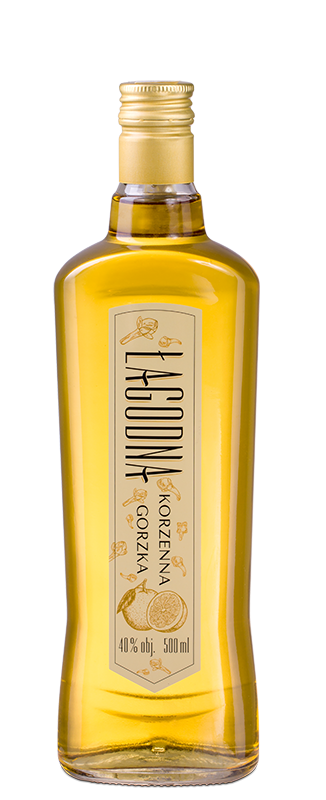 Łagodna Spicy Bitter
The recipe of Łagodna is based on natural orange pulp and cloves, as well as grain alcohol of exceptional purity. Carefully selected variety of herbs, which, in addition to aromatic cinnamon and refreshing coriander, also includes dry allspice and spicy nutmeg, perfectly warms you up on cold evenings.
The bittersweet, intense flavour of Łagodna is also an ideal base fo summer coctails.