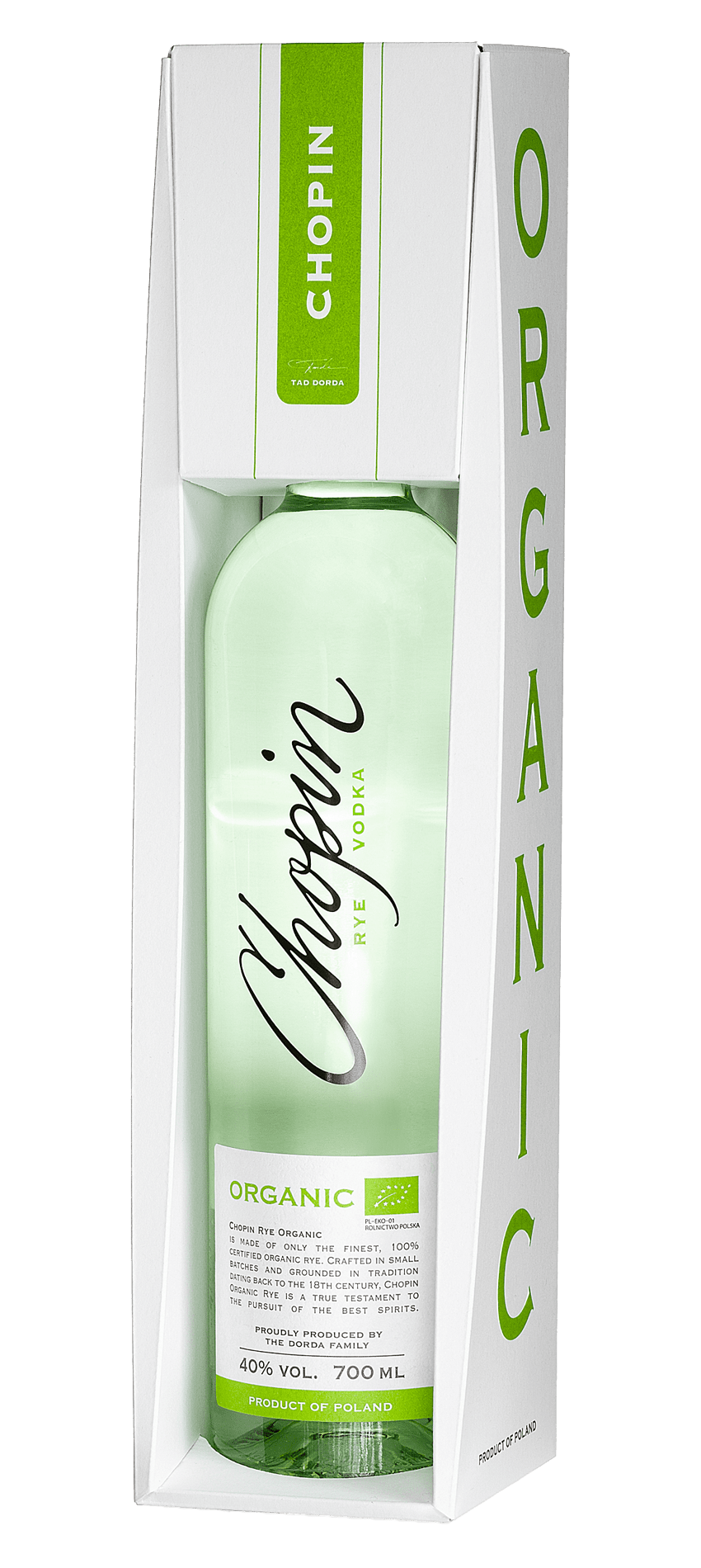 Chopin Rye Organic
Chopin Rye Organic, is made from
100% organic heritage rye. The spirit
is hand-crafted in small batches,
following traditional distilling techniques
and strict requirements for ecological
processing, and blended with natural spring
from our well on the property. The spirit
is then rested for six months to bring out
its full flavor before bottling.
Tasting Notes:
Bright hints of toasted organic pumpernickel.
Medium-bodied, with medium acidity and
a crisp finish with a lingering herbal
freshness of pepper leaf and thyme.